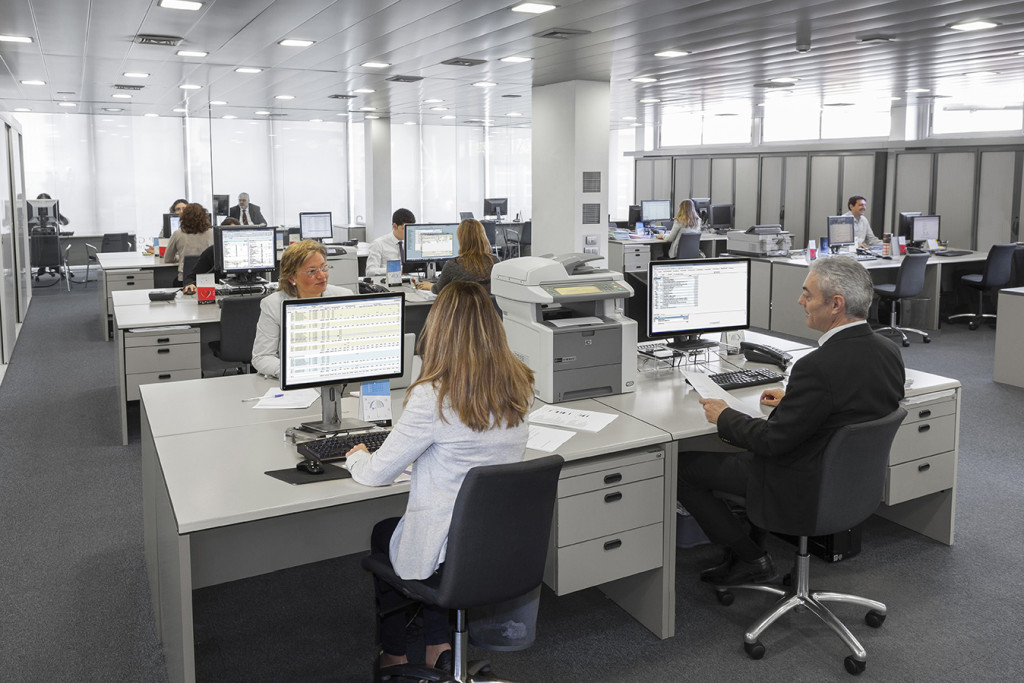 "Our professional firm has over 35 years of experience in business consulting."
We offer comprehensive consulting and management services that positively affect a company's future. We work alongside our clients in the various areas of management to find the best solutions. Above and beyond providing information and responding to queries, our aim is to anticipate your company's needs.
• Consulting in accounting
• For small companies and freelancers, outsourcing accounting tasks
• Economic consulting
• Financial consulting
Consulting in accounting
Our most notable accounting services are the following:
Consulting and analysis in accounting such as amortisation, provisions for liabilities, research and development, opening and closing fiscal years and cash position. We assign a team manager to each client and visit clients based on the needs and nature of each company.
Creating regular financial statements based on company accounting records according to the frequency and needs set by each company.
Creating and analysing consolidated financial statements for company groups.
Drafting reports on analytical profit-and-loss accounts with financial statements per department, section or activity.
Drafting all kinds of reports, including accounting and trade reports.
Preparing and authenticating accounts, creating and submitting accounting books to the Spanish Trade Registry.
Consulting, preparing and submitting the yearly accounts of companies and other entities to the Spanish Trade Registry and other public organisations, as required.
We provide consulting in accounting for all types of entities such as:
Companies and sole proprietors exercising in business, industry, assets or services
Freelancers and self-employed
Associations, sports clubs and foundations
Outsourcing accounting tasks
For small companies and freelancers, we use our computer technology to create accounting records from the documents our clients provide us with. We also regularly draft reports on the company's financial and accounting situation.
Economic and financial consulting
Our professionals offer economic and financial consulting services to provide our clients with the support they need. Our most notable services, among others, include the following:
Creating and analysing financial statements as well as economic and financial reports.
Analysing and designing business plans, financial budgets as well as providing advice and aid in how to implement and monitor them.
Analysing investments and their economic and financial feasibility as well as consulting companies in seeking financing.
Carrying out feasibility studies for companies in difficulties, creating plans to ensure feasibility and support during implementation.
You can also contact us by calling +34 972 20 50 04.