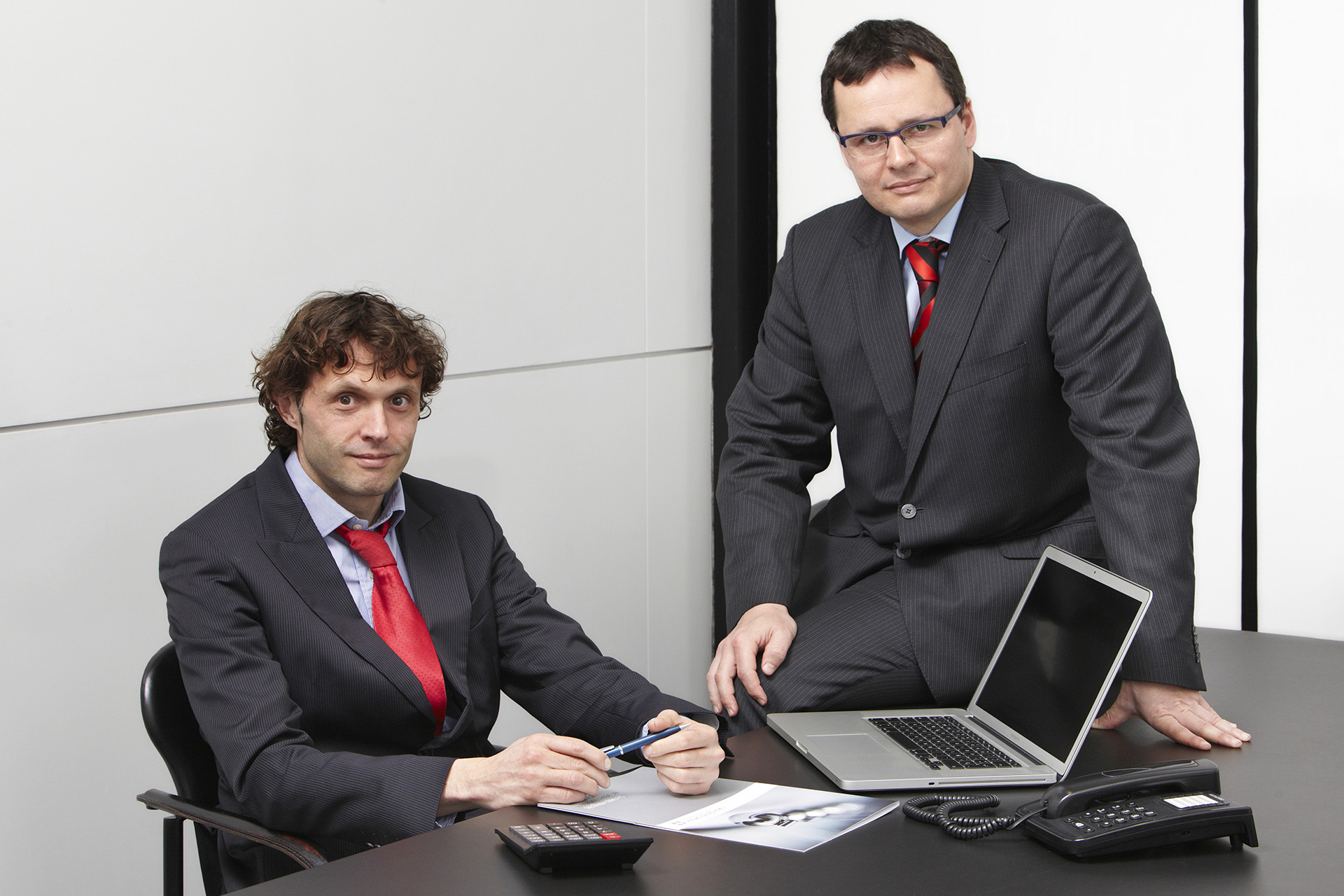 "Our commitment to providing quality consulting services helps us create a relationship of trust with our clients."
We provide effective legal solutions in line with our clients' interests. Thanks to our experience, we cover all stages of a company's life, lodge employment proceedings and aid in all types of trials in order to defend the interests of our clients.
• Trade and corporate law
• Civil and procedural law
• Employment law and social security
• Insolvency law
Trade and Corporate Law
Our professionals are specialised in Trade and Corporate Law and in providing comprehensive legal advice to companies in all areas that make up the day-to-day running of a business:
Trade contracts: joint accounts, agency, distribution, franchise, sales, etc.
Corporate law: incorporation of companies, mergers, split ups, transfers, expansions and reductions of capital, modifying by-laws and company restructuring.
Assistance for Board Meetings and drafting documents, arbitration and drafting protocols between partners and shareholder unions.
Consulting for the Board of Directors.
Creating Corporate Compliance programmes including consulting and drafting in order to implement efficient systems for monitoring compliance with regulations and preventing crime.
As for family companies, one of the pillars of the Catalan economy, our lawyers provide consulting services in company succession, determining the need to adopt agreements with reinforced majority, restrictions in the transfer of share capital and in constituting the board of administration, creating family protocols as well as all other aspects necessary for carrying out generational change-overs.
Civil and Procedural Law
We assist with all kinds of civil proceedings, including in-court and out-of-court settlements, and provide legal consulting in contracts, family law, wills and probate, etc.
Our most notable areas are the following:
Claims for payment including outstanding payments, legal liability and homeowner associations.
Divorce and separation procedures, modification of divorce terms, custody of children and filiation procedures.
Competency proceedings.
Drafting and consulting for all types of contracts including: sales contracts, movable and immovable property, rental contracts, among others.
In terms of successions and gifts, inheritance procedures, claims for forced estate, etc.
Employment Law and Social Security
Within the area of Employment Law and Social Security, our experts provide advice in the following areas:
Representation and consulting in employment proceedings with competent authorities and courts for all areas of employment law.
Consulting in the laying down of sanctions on employees.
Payment claims.
Social Security competency proceedings.
Employment regulation cases and individual and collective lay-offs.
Dispute negotiation.
Designing collective agreements for companies.
Dispute arbitration between company staff and management.
Auditing
Damages as a result of work accidents.
Consulting in retirement pensions and public benefits such as survivor's pension and orphanhood, among others.
Consulting and legal assistance in work inspections.
Consulting and legal assistance in early conciliation claims.
Consulting in employee hiring and subcontracting.
Consulting in labour risk prevention.
The goal of Insolvency Law is to find a solution to the insolvency of a debtor with respect to creditors so that the former complies with obligations.
We prepare and initiate all types of insolvency procedures for both natural and legal persons. This mainly involves preparing and drafting the claim, preparing all necessary documents, including the report, following up and providing assistance throughout the entire procedure and, if necessary, aiding in the judgement stage.
We rely on lawyers with extensive experience in all types of proceedings related to Banking and Financial Law. Our experts have taken part in the following proceedings:
Preferential shares or subordinate obligations
Swaps or financial transfers.
Bankia shares.
Unfair terms.
We also offer consulting services and negotiation and review of all types of contracts and operations with banks.
We study, provide consulting services and assistance for all types of crimes, whether serious or minor, and from all procedural positions: accusation, defence and legally liable person, whether direct or indirect. We prepare and lodge actions or suits, from fiscal crimes to crimes against physical integrity, and provide assistance throughout the entire proceedings.
Our firm relies on lawyers specialised in Administrative Law who advise our clients in their relationships and disputes with public authorities.  The most notable areas are the following:
Claims for the financial/material liability of public authorities.
Public procurement, from the application and interpretation of specifications to claiming late interest and contesting the award of the contract.
Contesting municipal activity permits, work and environmental permits.
Penalty procedures, contesting administrative sanctions in all areas.
Our professionals will provide advice and assistance from the time pleadings are lodged, to appeals, including administrative appeals for review and extraordinary appeals for review, and all other recourses in administrative law. Once all recourses have been attempted, legal action will be studied, and if needed, a contentious-administrative appeal will be lodged.
Our firm provides consulting services in
international and European regulations
applicable to personal, family or company situations in the following areas:
Family law and especially questions related to mixed-nationality couples, including pre-marriage advice and advice on possible marital disputes.
Inheritance law, processing all types of inheritances for testators who have property in different countries, or for testators who died in a foreign country, among others.
Company investments, including advice to foreign companies in incorporating new businesses, subsidiaries as well as all procedures related to the running of a business.
Consulting, review and preparation of international contracts.
We offer comprehensive and personalised consulting services for clubs, athletes, federations, associations, sponsors, etc. in all legal matters related to sports, whether consultations, contracts or disputes, and in all other areas of law such as tax, employment, administrative and trade law.
We initiate and follow up proceedings with the stage of proceedings of sports federations and ordinary courts and courts of arbitration.
You can also contact us by calling +34 972 20 50 04.