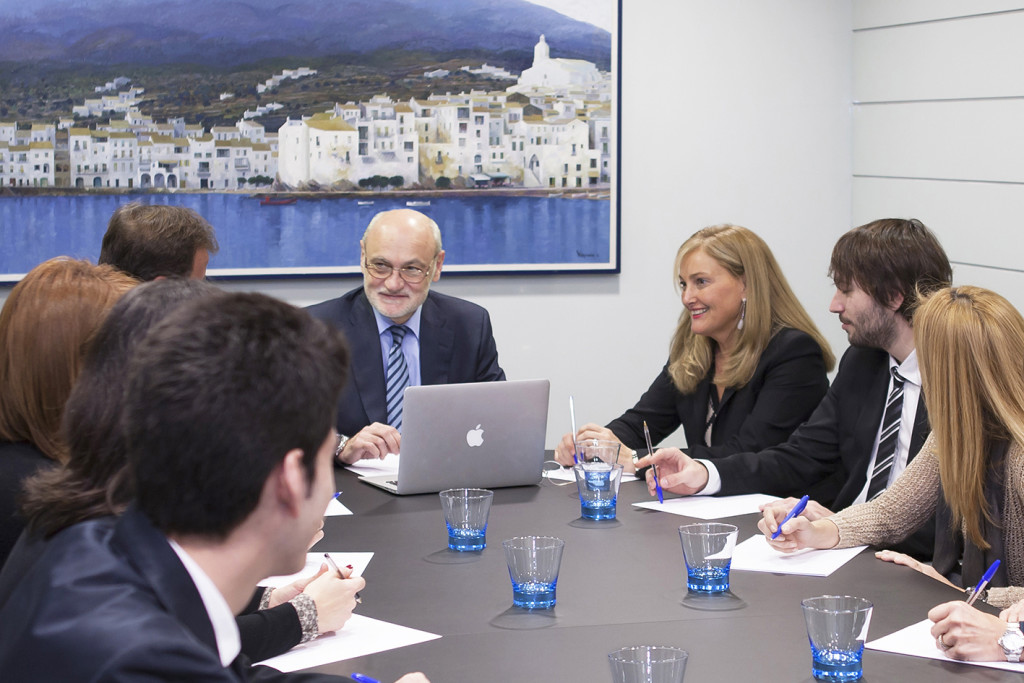 "We stand out for our ability to provide solutions and specialise in the different areas we work in."
We review company accounts and their competitive advantages to verify internal quality. We also analyse, assess and organise companies.
• Financial audits
• Business consulting
• Due diligence
• Company assessment
Financial audits
Company audits are carried out by an external auditor who examines information contained in annual accounts to determine if they portray the true image of the company.
Among the services that we offer related to financial audits are the following:
Business consulting
We provide consulting services for various aspects related to running companies, such as:
Designing and implementing quality control systems according to ISO standards and follow-up audits on quality systems.
Designing and implementing manuals and procedures that comply with legal regulations of the Money Laundering Act (Ley de Blanqueo de Capitales) and drafting reports for mandatory follow-up audits.
Analysing the structures and operations of entities in order to implement an internal control system that can prevent errors and irregularities. During our follow-up audits, we draw up a report in which we identify the company's weaknesses and areas where the system can be improved.
Analysing, designing and implementing manuals and procedures for the protection of personal data. We draft reports for mandatory follow-up audits.
Drawing up reports on agreed upon procedures, reviewing annual packing declarations, which is mandatory for all companies that must legally audit their financial statements.
Due Diligence
The due diligence process is aimed at determining and assessing the economic, financial and legal situation and assets of a company up for acquisition.
In general, the auditor in charge of carrying out the due diligence process must apply general procedures and specific procedures to the financial situation and assets of the company.
In the due diligence process, an analysis and review are carried out on the following areas of a company:
We provide analytical reviews of balance sheets and profit and loss accounts for the last fiscal years and we detect liabilities and contingencies that are not reflected in the company's financial statements. Furthermore, we identify all entities and natural persons linked to the company under review and whose operations with the company are subject to assessment. Finally, we assess the forecasts and budgets for the coming fiscal years.
We review the internal control system and determine the degree of reliability of the financial information the Seller provides.
We determine whether any liabilities have been omitted or if any contingencies have not been reflected in the balance sheets.
Selecting personnel, entitlement criteria, detecting omitted liabilities.
We ensure that companies up for acquisition comply with their legal and contractual obligations.
Company assessment
We carry out company and business assessments which can be requested by the company itself, its partners or a buyer. This assessment is ideal for the following situations:
Selling a company to a buyer who knows the business well.
Mergers between similar companies.
Generational change-overs in a company's shareholders.
Acting as insolvency practitioners
In the area of insolvency, we prepare and present insolvency procedures and act as insolvency practitioners appointed by commercial courts.
Acting as arbitrators in civil and trade procedures
We act as arbitrators in civil, trade and insolvency arbitration.  The skills and professional qualities of auditors largely facilitate the actions of arbitrators in dispute resolution.
Arbitration is quite a simple process. The arbitrator offers disputing parties the opportunity to resolve differences in a way that is acceptable to both parties. In a trial, there is usually a winner and a loser. At the end of most arbitration cases, both disputing parties are satisfied with the results.
This type of procedure is much more affordable than any other type of trial. In arbitration, parties concerned tend to pay service fees in equal parts, depending on the complexity and duration of arbitration.
Acting as experts
We draft expert reports in economics and accounting, most notably:
Expert reports on economics, accounting and finance for companies and individuals.
Expert reports for justifying objective dismissals based on economic or production-related grounds.
IT
We rely on technical IT personnel to carry out the following services:
IT assessment of the installation of information systems.
Support in implementing business management programs (ERP, CRM, etc).
Technical management and coordination of IT projects for clients.
Training in IT tools for personnel (office software and management programs).
IT audits of systems and applications and system assessments to check the level of security.
Study and drafting of documents to ensure compliance with data protection regulations.
You can also contact us by calling +34 972 20 50 04.